School meals and milk
School Milk
Milk is available to all children in school, but is now accessed and paid for by parents through Cool Milk online service at:
School milk is free for children under the age of five. School milk may be free to children receiving or entitled to free school meals.
School Meals
All children in Foundation Stage and Key Stage 1 are entitled to a free school meal.
For children in Key Stage 2 payment for meals is required on a Monday morning for the week ahead via parent pay. The current price of a school dinner is £2.00 per day, £10.00 per week. Families in receipt of certain benefits are eligible to claim free school meals - enquiries should be directed in the first instance to the Benefits Office.
Children on school dinners now have the daily option of a hot meal, a vegetarian hot meal or sandwiches and a shake from our S & S Bar.

As food is ordered two weeks in advance, it is possible to change your child's meal arrangements by giving the cook two weeks notice.
Summer Term Lunch Menu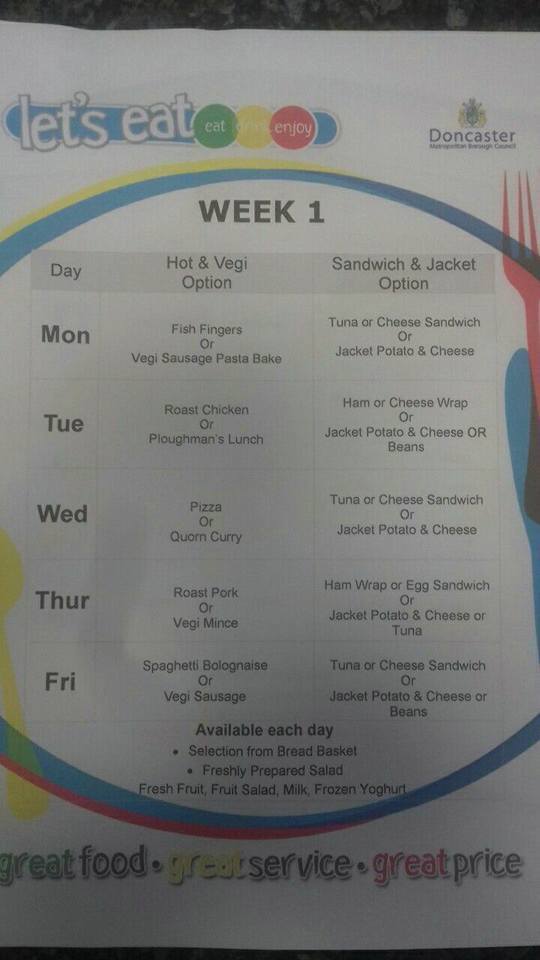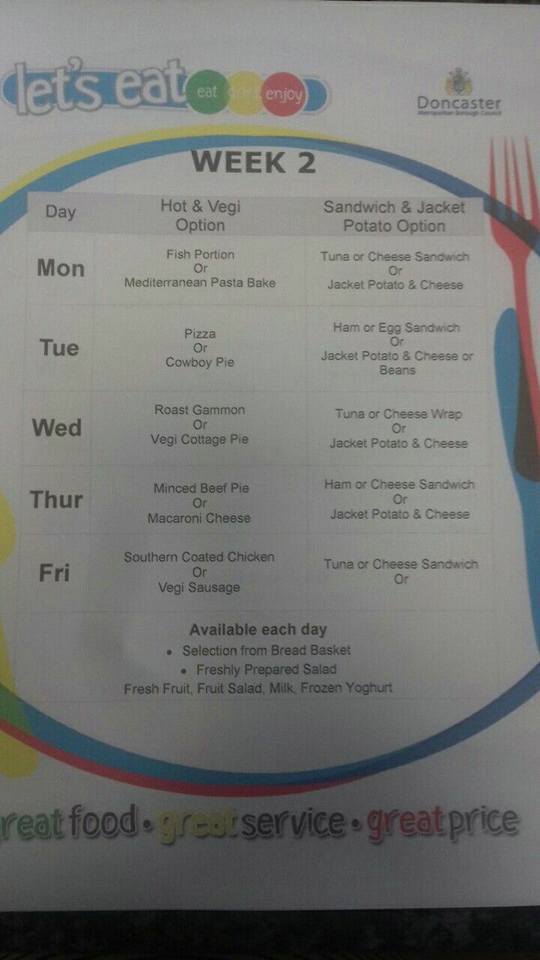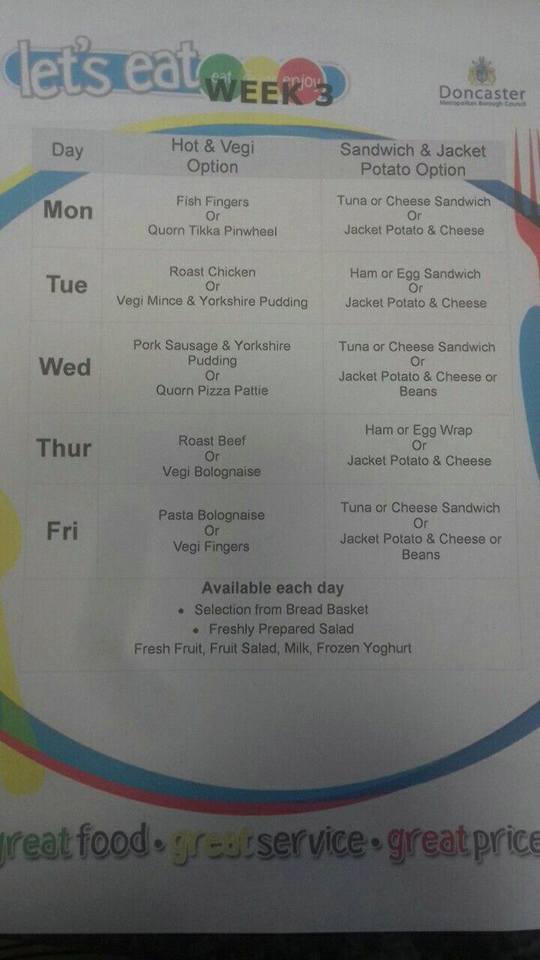 Snack
As you are all aware, the school is now running a cashless system. This is why we asked for snack and baking money to also be paid through parent pay. It is a much more reliable system and safer too! The children enjoying their snacks and it is running really well. We provide a range of snacks including fruit, toast and cereal bars.
May we just remind you that children CANNOT bring their OWN snack. This causes many issues for the Teachers as it can cause arguments between pupils.
Please ensure if payment is made at the start of the term so we are able to provide your child with a snack if you wish to do so at the begining of term.
Breakfast Club
The school's successful Breakfast Club serves breakfast from 7:40 am to 8:10 am.
Meals are subsidised and cost £2.00 for cereal, toast and fruit juice. All children are supervised until 8:25am.