Welcome
On behalf of everyone at Carcroft Primary School, we would like to welcome you to our school website. The prime purpose of the website is to provide parents and visitors with information about the school and to provide you with a taster of school life here at Carcroft Primary.
ASPIRE BELIEVE ACHIEVE is our motto!
We have high aspirations for all of our children and do everything in which we can to help them to believe in themselves so that they can achieve their own dreams and ambitions, both socially and academically.
All of our pupils are encouraged and empowered to succeed on their personal and educational journey, always striving to reach their fullest potential. We have extremely high expectations within school in everything in which we do, because the children of Carcroft deserve the very best education- they only get one chance to complete their primary years and we want them to be the best years.
Our core values underpin everything in which we do here at Carcroft and we have tried to provide you with a flavour of this when exploring our school website.
We strive to provide our children with memories in which they will cherish forever. We will ensure that they are also fully prepared to take on the next step of their education so that they can continue to shine. Have a good look through our website to find out how we achieve this.
If you are unable to find what you are looking for when browsing our website, please do not hesitate to contact the school office for further support.
Kirsty Laing
Headteacher
Latest School Calendar Events
INSET DAY

20

Jul

2020
Half Term Break

21

Jul

2020
School Closures
For more information regarding the coronavirus please see the letters in the parents section.
During the next few weeks, school will be closed to the majority of children, however as per the government guidance we are going to remain partially open in order to support the 'Key Workers' and any pupils who have a social worker, or where school has identified with families that they would benefit from school support during this difficult time.
Coronavirus Checklist of support for parents
https://chatterpack.net/blogs/blog/list-of-online-resources-for-anyone-who-is-isolated-at-home
https://www.gov.uk/government/publications/coronavirus-covid-19-online-education-resources/coronavirus-covid-19-list-of-online-education-resources-for-home-education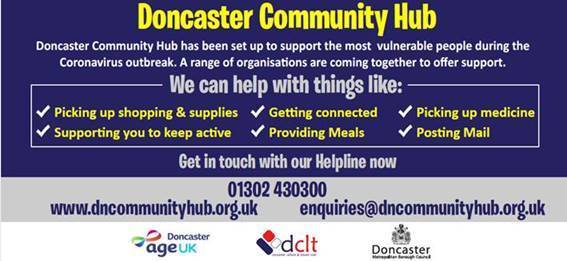 Are you interested in becoming a Primary teacher?
Carcroft Primary are working collaboratively to deliver high quality teacher training. The Partnership, which is led by Doncaster schools, has been supporting school-based teacher training since 2003 and is the accredited ITT Provider for the Partners in Learning Alliance.
If you require any further information or have any questions please email them at ittpartnership@doncaster.gov.uk. Initial applications will be dealt with by the partnership prior to the recruitment process.
For further information with regards to the different routes into teaching, qualification criteria, how to apply, plus details of tuition-fees, loans, bursary grants and additional financial support that you may be eligible for, please visit www.doncasteritt.co.uk and www.education.gov.uk/get-into-teaching.