Wonderful Work Wall
Year 1
Ruby and Roxanne's salt dough Teddy Bears.
All the children in Year one made a Teddy Bear using salt dough. Ruby and Roxanne worked really well; they squashed, rolled and shaped the dough carefully to make a wonderful Teddy Bear shape. They also used different tools to add texture and features to their bears.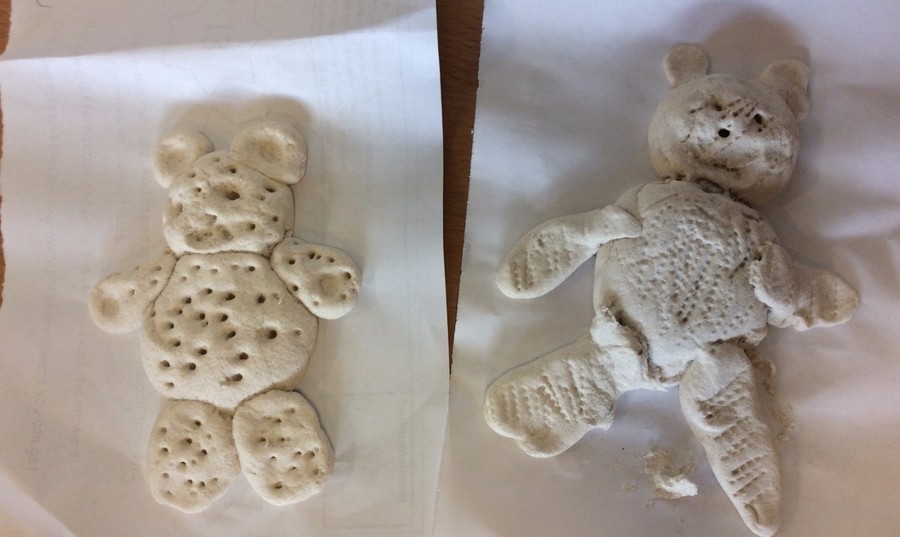 Year 1
Harley worked so hard to draw a picture of a bear using PAINT. It was very tricky to control the mouse pad but Harley persevered! He was able to select a range of different colours and shapes. Well done Harley!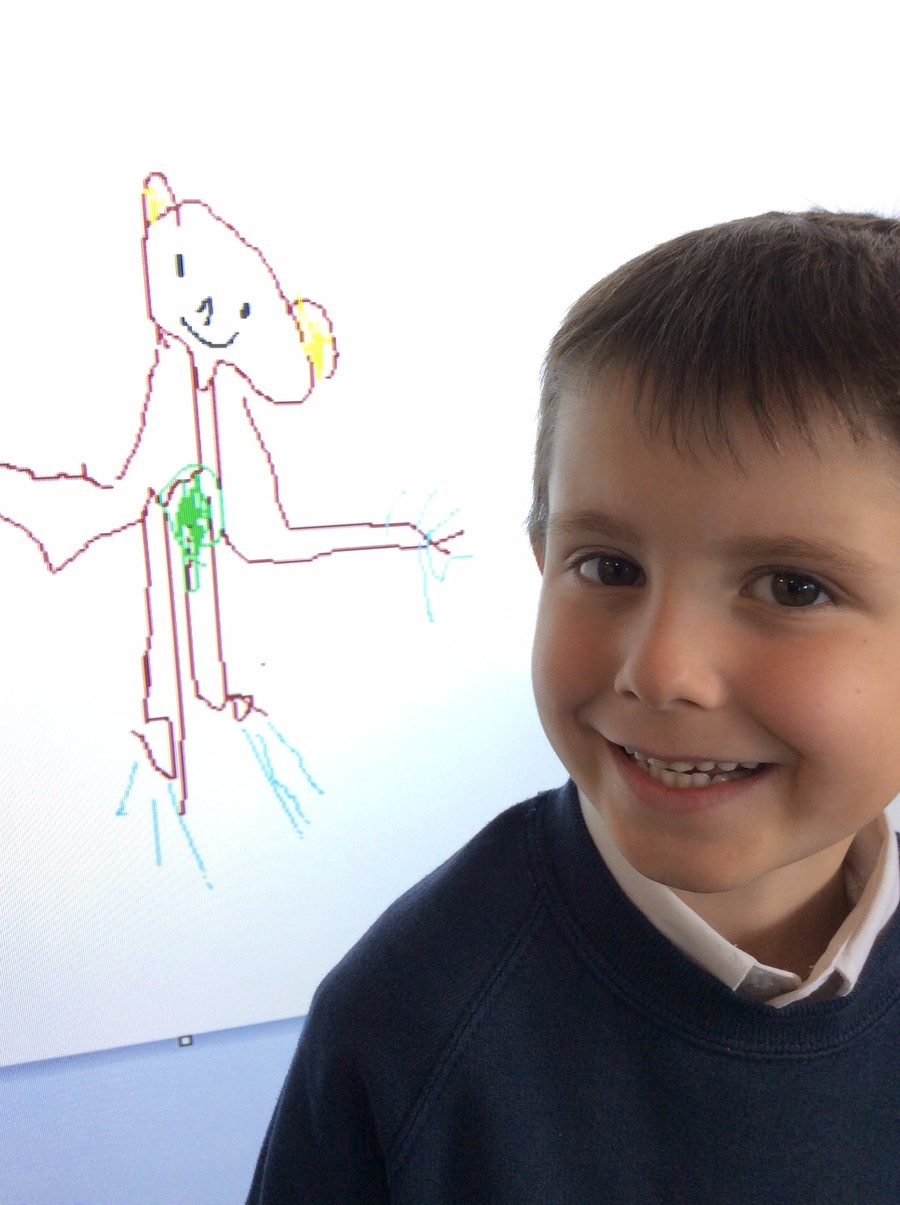 Year 5/6
This is Corey's narrative writing - a scene from Wreck It Ralph. With substantially improved handwriting.
Well done Corey!